Copy
Robert Edmonds – President & COO of Drive Products visits the Drive Products Global Distribution Center in Mississauga, ON.
Global Distribution Center customers have kindly shared letters of appreciation with our team and Robert had the opportunity to meet with the GDC team to share these notes.
A big thank you to our GDC team for keeping products shipping nationwide to our valued customers and Drive Products branches across Canada.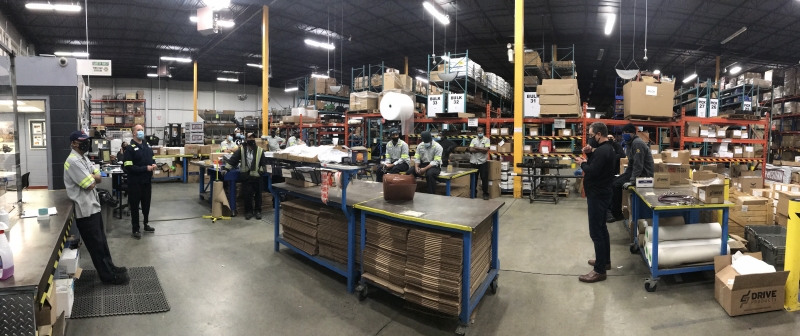 Kargo King Roll-Off System Announces International Distributor Agreement with Truck Hydraulic Solutions in Australia
Kargo King Roll-Off Systems is pleased to announce our International distributor agreement with Truck Hydraulic Solutions in Australia.
Truck Hydraulic Solutions is a growing National company with sales & service workshops in Sydney, Melbourne and Brisbane, specialising in the design, supply, fitment and commissioning of hydraulic systems. Quality for THS means aligning themselves with quality manufacturers such as OMFB PTO's, pumps and valves, Di Natale Bertelli underbody cylinders, Hidromas trailer cylinders and OMSI split shaft units and heavy-duty clutch drives.
UPDATE: GWA MANUFACTURING AND DRIVE PRODUCTS NATIONAL FLEET UPFITTING FACILITY
Since Fall 2019, the GWA team has been managing a building expansion project at the Windsor manufacturing and upfitting facility. With the intention to increase manufacturing space, and integrate Drive Products upfitting, this expansion aimed to double the existing footprint at that location with an additional 40,000 sq. ft.

To read the full Press Release, click here
Copy
MAKING ROOM FOR THE FUTURE
Today our President, Robert Edmonds, and the Voth family are pleased to announce the purchase of approximately 25 acres of future development land adjacent to our current Voth Truck Bodies manufacturing operations in Courtland ON.
Copy
INTRODUCING DRIVE PRODUCTS OTTAWA
We are excited to announce our new Drive Products branch in the nation's capital of Ottawa, Ontario.
The Drive Products Ottawa Location will serve customers in Ottawa, Gatineau QC and the surrounding regions. Drive Products Ottawa sits on 25,000 sq. feet at: 1611 Liverpool Court, Ottawa ON
 
Read the full Press Release, click here: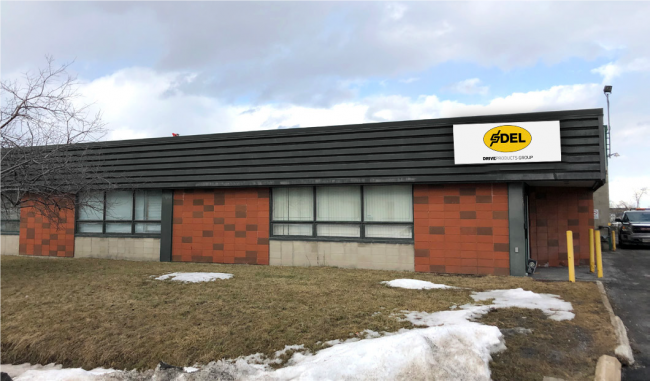 DRIVE/DEL UPFITTING NEWMARKET TEAM IS MOVING INTO A NEW FACILITY
Drive Products - DEL upfitting team in Newmarket will be temporarily closing operations for 1 week starting Monday June 8th, 2020. We will be completing our move into our brand-new facility at:
100 Harry Walker Parkway N, Newmarket, ON.
During this time, all operations related to installation, manufacturing, service, shipping and receiving will be unavailable. We thank you for your continued support and look forward to supporting you from our new location beginning June 15th,2020. For more information please see branch key contacts below:
Ivan Valverde – Inside Sales – ivalverde@driveproducts.com
Click here for the: Official Press Release 
DRIVE PRODUCTS ANNOUNCES MERGER WITH DEL EQUIPMENT INC.

Robert Edmonds, President and COO of Drive Products, and Paul Martin, President of Del Equipment today are pleased to announce the purchase and sale of DEL Equipment's business operations across Canada. The result of this merger will be historical, and we will see the establishment of the largest truck upfitting operation in Canada. DEL with a history of 75 years and DPI with 37 years of history creates an industry presence, leading to opportunities and capabilities developed by both companies for the truck upfitting industry. This merger will create greater truck upfitting capacity in Canada for Drive Products,  and span light duty, through medium duty and into the heavy-duty class 7 and 8 truck marketplace. Essentially, if you have a truck that needs upfitting to do work, no matter what size, we can "Do It".
 
To read more about this merger, click here.